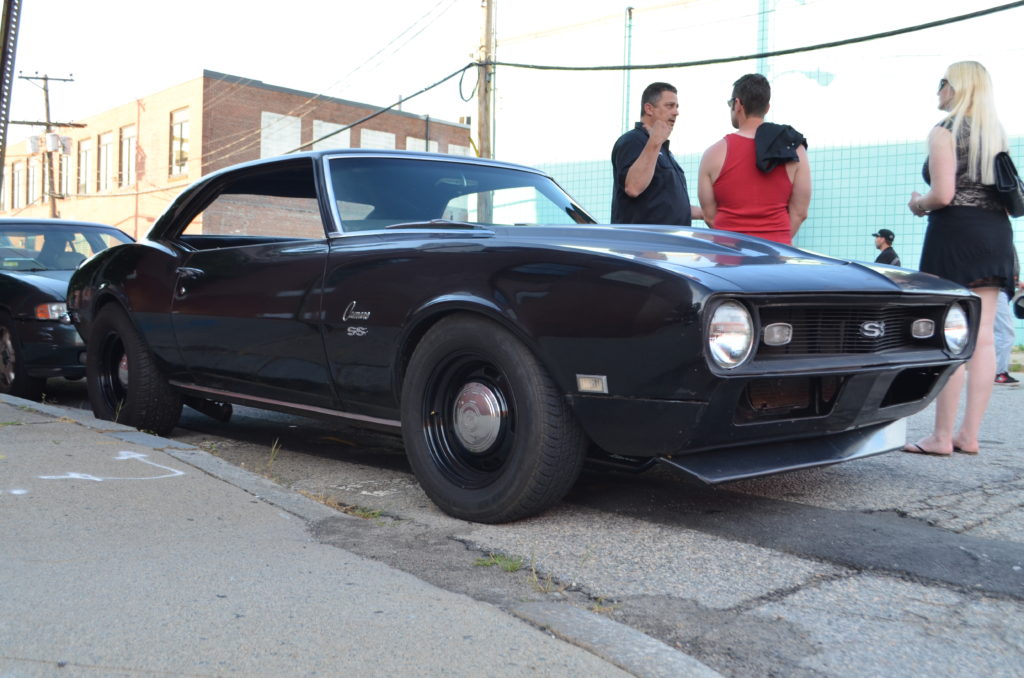 The one car show I look forward to most is the yearly car show at The Steelyard in Providence. I've been going for a while(pics from '13 here), and it has been a really nice show full of an amazing selection of cars in a great setting.
Last year it was so popular I showed up 15 minutes after it started and had to park the truck down the street.
This year I didn't bother bringing the truck (motor is acting up and I haven't gotten the new motor together yet), so I parked a block away and we walked up. I took the picture above and turned the corner, to find this: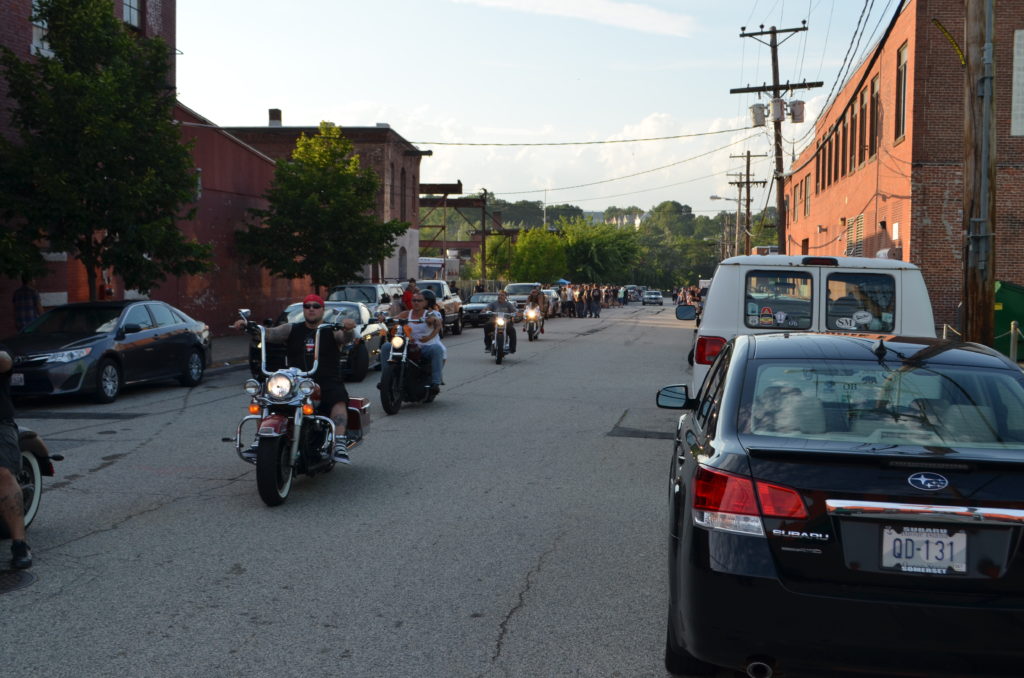 It is hard to see, but the crowds around the entrance are so big they have filled the sidewalks and parking lanes and are spilling into the street. Nearly every person had a beer in their hands, and they were shouting at every vehicle to "do burnouts!" As we walked up a ratty Camaro obliged and started doing a burnout on a public road while big crowds pressed in on it from both sides. As soon as he moved on they started shouting at the stanced BMW behind him to do a burnout. When he didn't they kept yelling at him until he drove away.
I looked at the drunken mob and realized there wasn't going to be room for me to look at and photograph the cars without getting crowded on all sides. I decided not to bother going in, and we turned around to walk back to the car.
When we got back to the xB I was standing alongside it unlocking the door when a F250 brotruck pulled alongside and intentionally "rolled coal" down the length of my car, engulfing me & it in a black cloud.
So instead of wandering under the gantries of the Steelyard looking at amazing vehicles I am sitting at home with a bad taste in my mouth(literal & figurative).