It is a trailer made from the back half of a '50s Bell Systems utility truck. Judging by the one hubcap it might be an International chassis.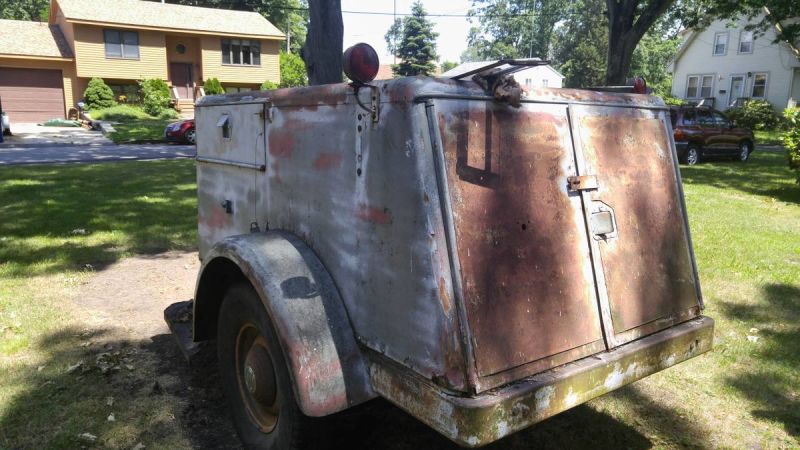 I paid all of $150 for it, and the guy is delivering it to my house. I'm not sure what I'm going to do with it, but if nothing else it'll be good for annoying my neighbors.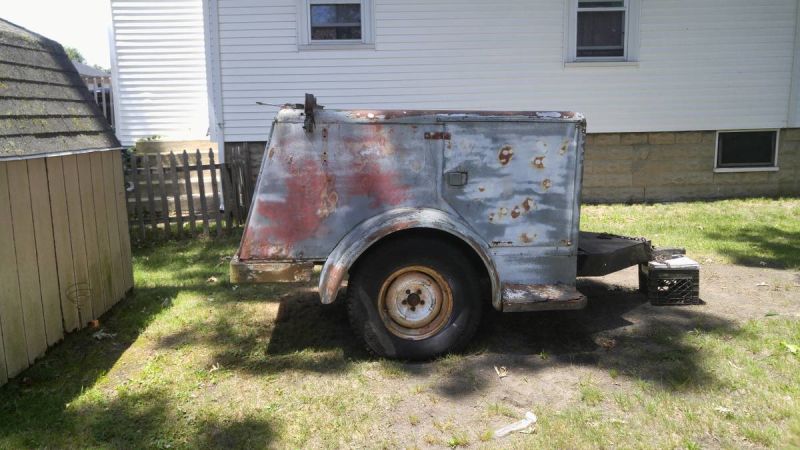 It needs new tires, to be rewired, a lot of cleaning, not a small amount of rust repair, and a coat of paint. It might end up painted like a Vault-Tec vehicle, or restored to the original color.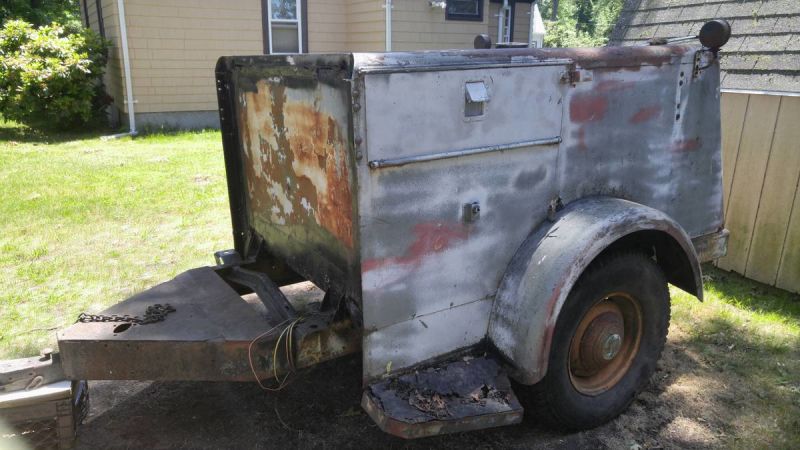 Here is what it would have looked like when it was a truck: