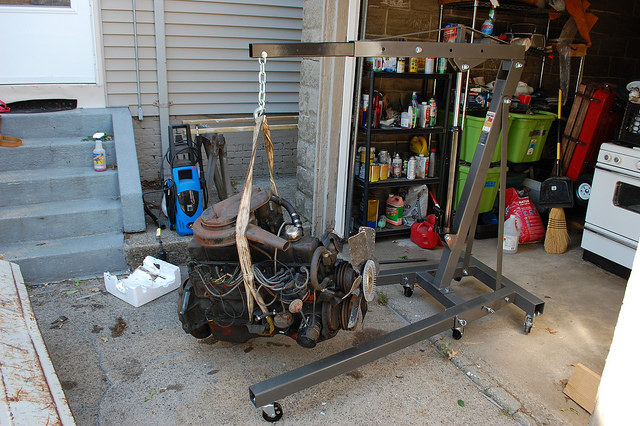 Last weekend I finally picked up my "new" engine for the truck, that I'd bought just before breaking my collar bone. This weekend I bought a engine hoist so I could unload it and start working on it.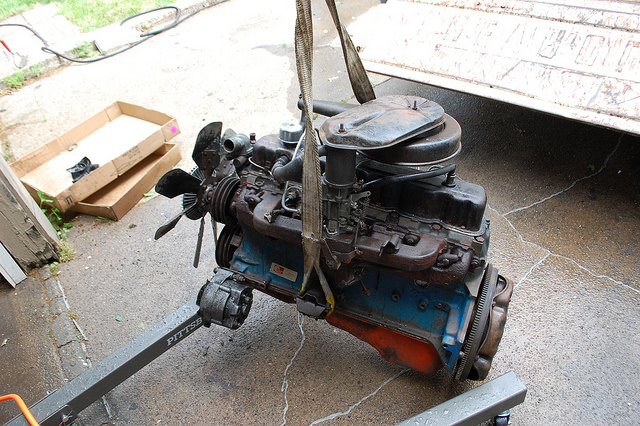 It is a Chevy 250 inline(to replace my 230) that was rebuilt in 1998 and has racked up all of 18K miles due to the truck being parked a few years later due to frame rot. I heard it run before it was pulled and it was smooth, but had a destroyed water pump bearing.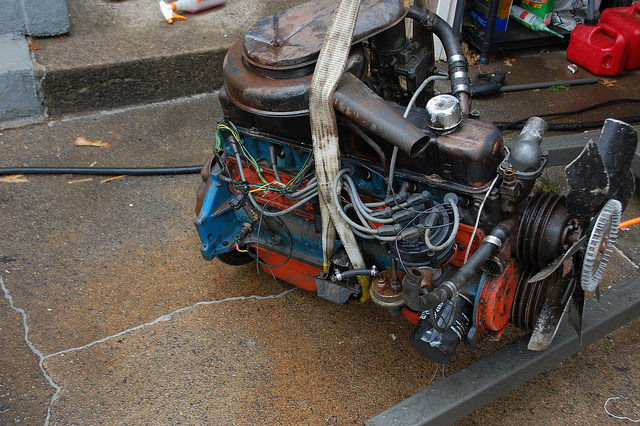 The plan is to re-gasket it, throw a new water pump on, have the flywheel re-ground and assemble it with a new clutch and a 3-speed overdrive manual, they stuff it in the truck this summer.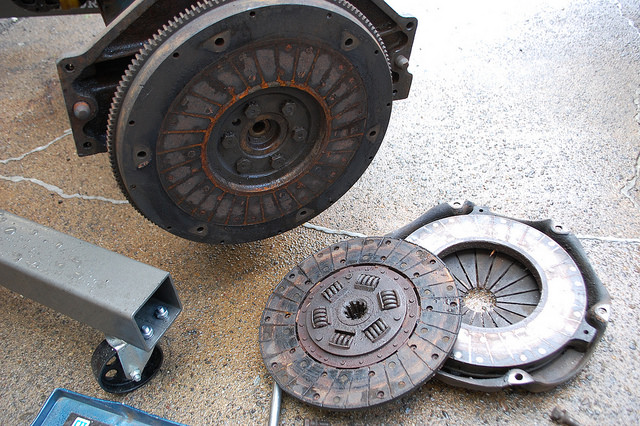 Oil coated and rusty, sooo tasty.