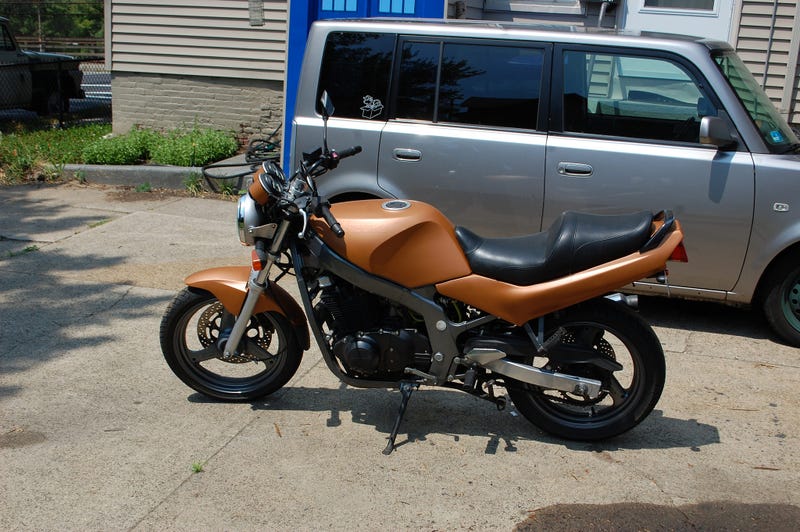 I had known when I bought my motorcycle, that I didn't want a red bike. But it was too good of a deal to pass up. I wasn't interested in painting it, because that seemed like more of a hassle than it was worth. Instead I bought a 5'x5′ piece of 3m Matte Copper vinyl, so I could try wrapping it.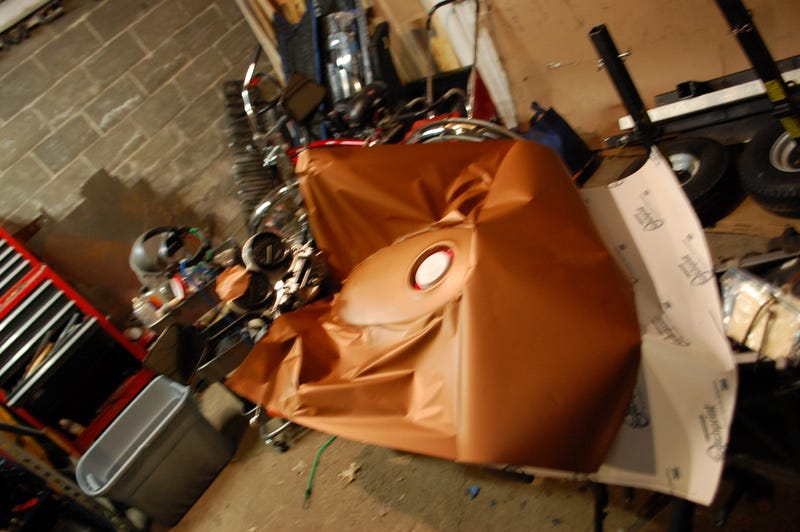 It took two evenings, and was quite interesting to do. I couldn't manage to wrap the tank in one piece, and ended up doing it in two pieces. I was amazed at how much it changed the look of the bike.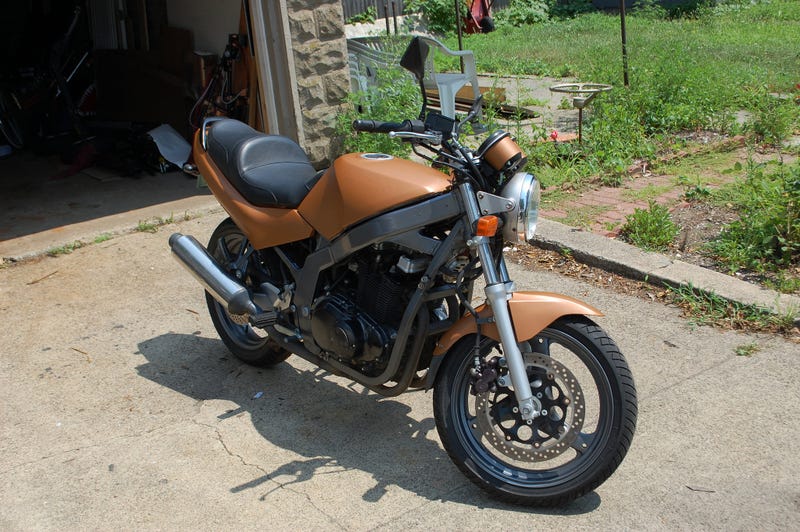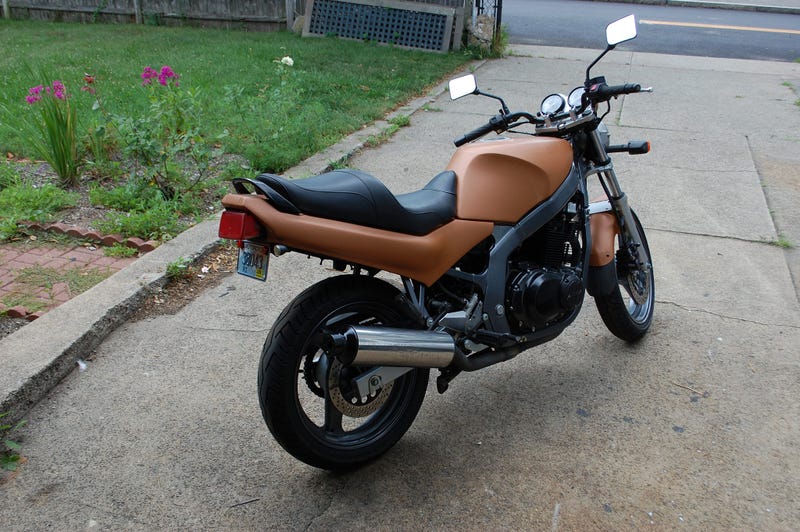 One unexpected part of the project, the "Suzuki" lettering on the tank had been clearcoated over at some point in the bike's history. AS I couldn't remove it, I wrapped right over it. This resulted in an interesting ghost effect on the tank that I quite like.