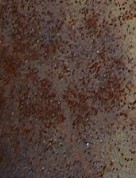 Other Cars:
Alexi An incredible post-apocalyptic hearse. This was the car that got me off my ass and from pondering the concept of Scar to actually building her.
Agents of SORP Cars Alexis is one of them.
The INSOC Car Just plain badass, off insoc.org
Insperation:
Mad Max Movies FAQ Anything and everything you could possibly want to know about the movies.