The vehicle Scar was built out of is a 1978 Chevy Nova four door. It came with a 250cid inline 6cylinder engine, and TH350 automatic transmission. I had bought the car for $500 to replace the Cadillac after the repairs to that started costing way to much.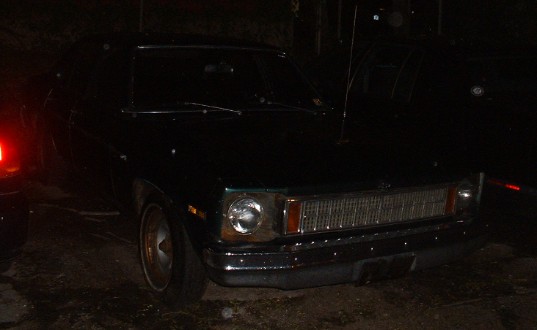 The night I brought her home. I looked at her and bought her in the dark, and drove her home on a friends spare plate, with one headlight out. She came with the headlight surrounds, but they were in the trunk along with the passenger armrest and 3 hubcaps.
---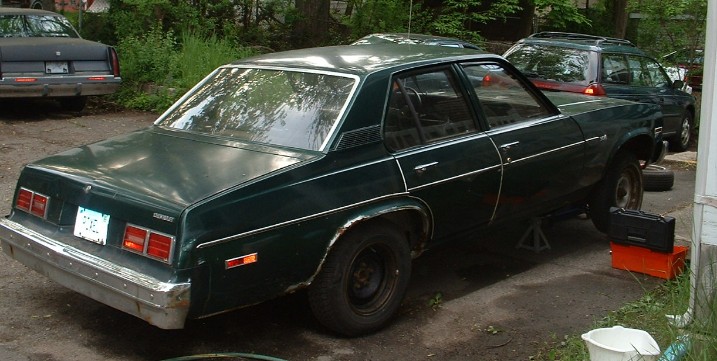 A day or so later. This is the only other completely original pic I have of her. I snapped it just before I took off the front wheels to check the brakes and repaint the rusty rims.
---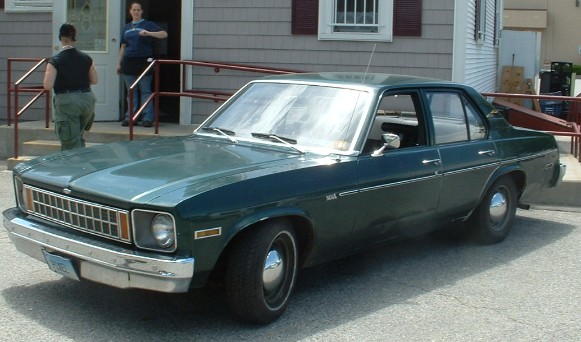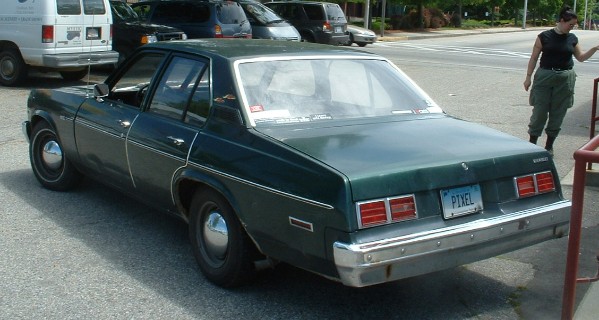 A few weeks later. the headlight surrounds have been installed, the rims were repainted with rustoleum grey 'hammered-metal' paint (great for hiding rust!), and she's borrowing the Cadillac's dog-dish hubcaps.
---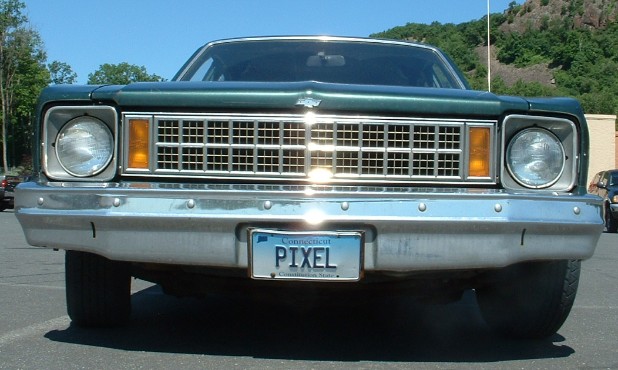 This series are pics I took for reference just as I started the rust repair so I could begin the Scar conversion. I had actually done the rust repair in the pass rear quarter at this point, but the car was otherwise original.